So many questions: Is Judy spitting in the eye of convention? Is she so famous she doesn't have to follow the no-white-after-Labor-Day rule? Is that even a rule anymore? Or is she wearing cream or even winter white? Did she heed this blogger's advice and dig in the back of her closet for something she hasn't worn recently, something she can only wear for a few more weeks because it's short-sleeved? Who cares? She looks great! I like these new drop earrings, too.
We got another look at the outfit after the news roundup, but it was the graphic that caught my eye:
Even Judy was shocked at the graphic chosen for the segment on poverty numbers. A handful of Benjamins doesn't say "poverty" to me.
We Americans, with the possible exception of New Yorkers, don't know how to wear scarves. This is how a French woman wears one:
French men have it down, too: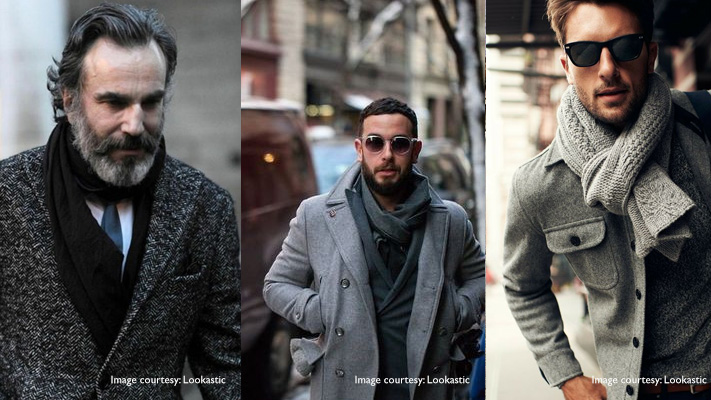 I present to you, by contrast, Rep. Abigail Spanberger, from the great state of Virginia:
Holy crap where do I start? At the top, I guess. The mask goes with no part of her outfit except possibly the shirt or sweater. I tried, charitably I though, to ask whether the mask tied the whole outfit together. No, it rips it apart. The scarf? Did she borrow her kid's winter muffler? Silk would have gone with it, or cotton, but mohair is right out. Who tied it for her? The same kid?
Kam looked just right with Cal guv Gav Newsom as she toured a site devastated by the wildfires. This image is not from Judy's show because those shots did not include Kam's Timberland boots, a crucial part of her outfit. Also love the jacket. She and Gav were practically twins.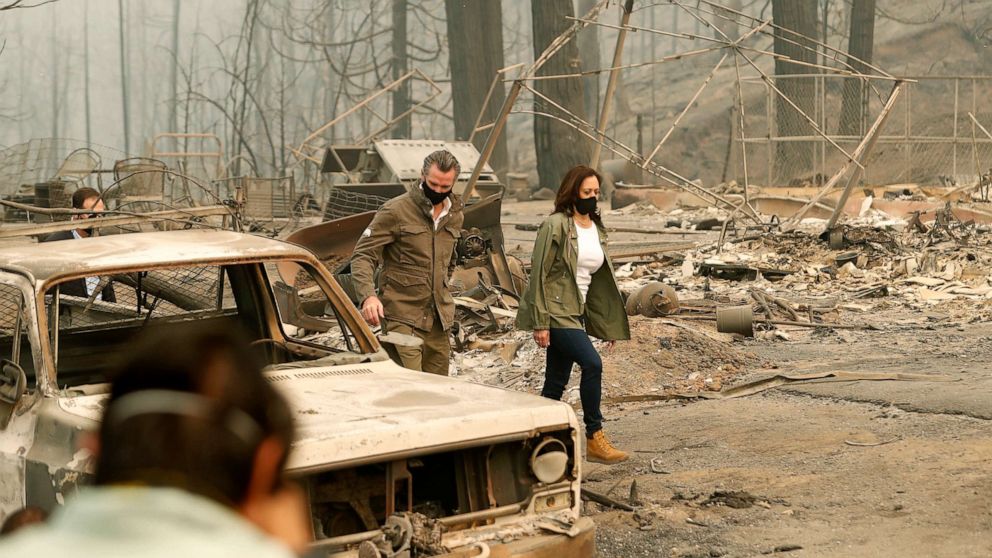 "Mom, if I"m elected mayor of Mobile when I grow up, can I get a shirt with my name on it?"
"Why, yes, little Sandy, if you're elected mayor, I'll get you a shirt with your very own name on it":
"And if I'm ever lucky enough to be on Judy's show, I'll wear my bestest and most favorite shirt!"
Here's to dreams come true!