Yes, Judy's wearing her – very becoming – glasses for the veep debate. I think it's because the debate was at 9 p.m. and her eyes get tired at night, like this blogger's. I dig the red sweater (dress? who can tell?). The shoulder zippers give this a slightly military look, almost like epaulets.
Handsome Minneapolis Fed prez Kashkari warned of dire economic consequences if a stimulus package isn't approved soon.
This blogger has trouble with basic math, let alone having an advanced econ degree, but I don't think it takes one to reach Neel's conclusion!
Makeover of the night goes to NY Times reporter Katie Benner, who, though nodding off in this photo, made a strong decision to grow out her bangs.
Here's the "before":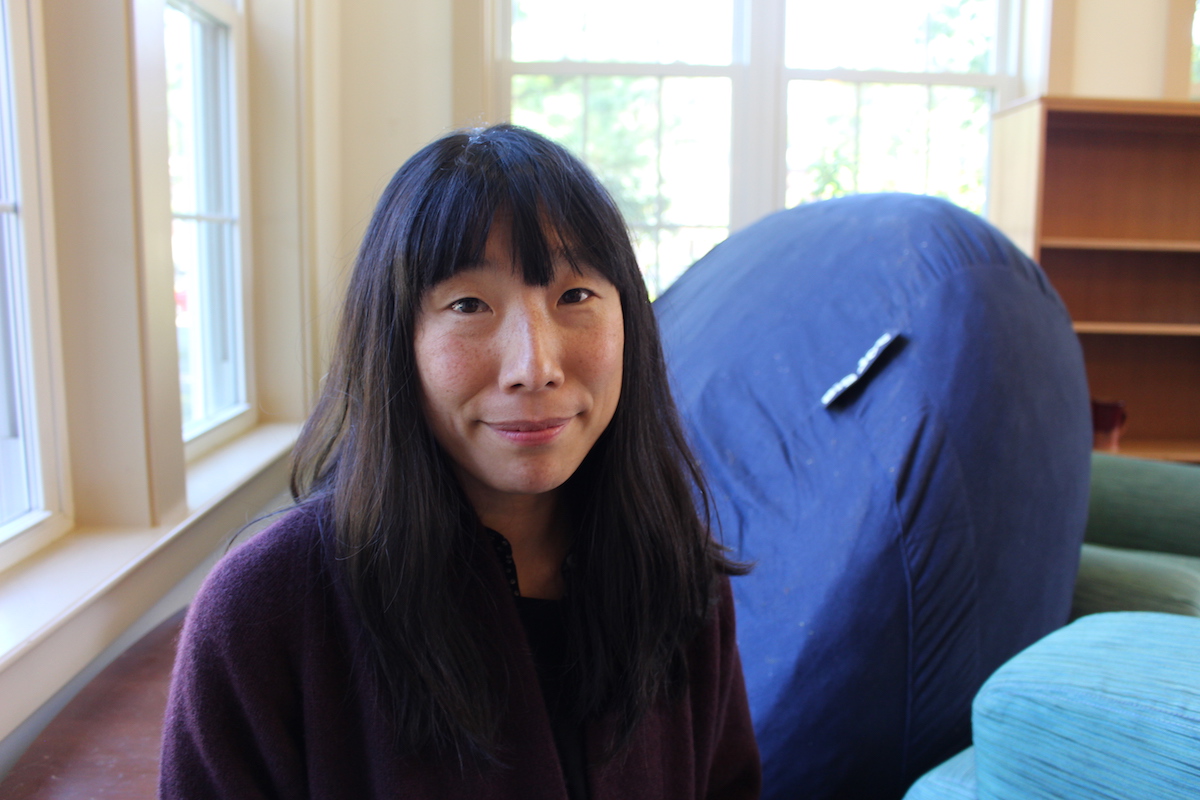 Nice, work, Katie! And good reporting, too! I like that orb-furniture behind her in this image, though I cannot imagine how to sit in it. I'm old.
The moment we were waiting for (I was, anyway), came at 9, when Kam strode onto the stage in Salt Lake. She looked great, and the anticipation on her face as she prepared to devour Pence was pure cat-about-to-eat-the-canary:
Note the signature pearls. I think the necklace was accented by diamonds. Kudos to Kam for not letting Trump appropriate the American flag entirely.
On a Halloween-y note, we can see that Lisa took the time to carve her pumpkin. That's adorbs. Strain as I might, though, I could not make out the design:
And I'm always happy to see her cat in the frame.