Here was Judy Monday evening for the news wrap:
For goodness' sake, it's almost November. She can put the guns away for the winter.
Later in the show, we saw what I think of as the "roommate Judy," you know, the one with whom you (wish you could) do your homework:
I love this Judy! She is so cool! She's even in a different room. She has let her hair down, so to speak. Now she's ready to ask the tough questions. Love it.
Interesting bookshelf later on the show, from Mary Ziegler of FSU:
Nevermind the hair. Check out her bookshelves. No titles on the spines. What could this mean? Does she cover all of her books in plain wrapping paper? Is she shy about what she reads? Are they all romance novels? We could probably get comfortable with that. Is she a mad journaler? Even so, wouldn't she at put dates on the spines? What is this madness?
I'm just putting Dick Durbin in here because he was on the show and I'm a big fan:
In a story Judy is too dignified to report, what's up with Mitch's paws?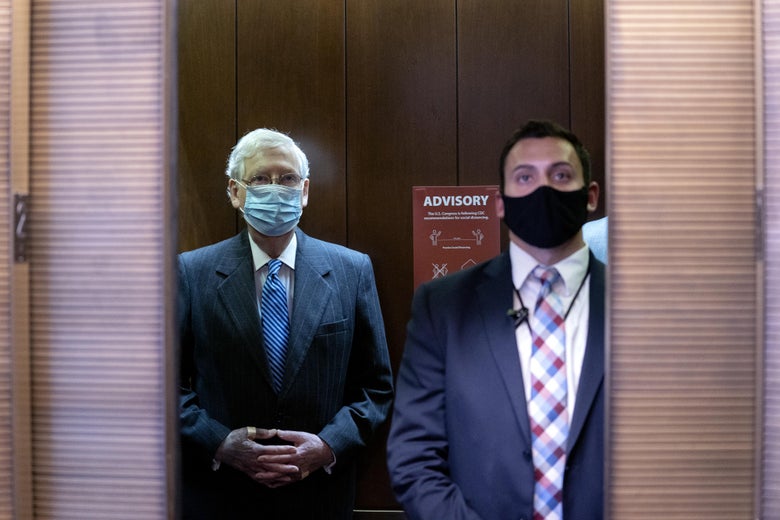 That's right. At least one of them is blue.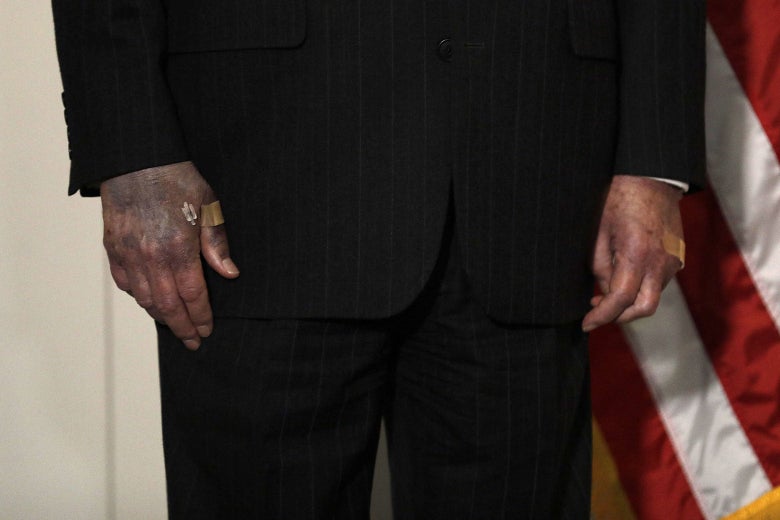 Yucky.
I have done some prelim research on the matter and this condition could be caused by a number of non-serious health issues, none of which are interesting enough to repeat here. I think it's just his non-human side poking through. He does so much to conceal it but as they used to say on the X-Files: