Judy's back in her studio and she looks GREAT! Her hair no longer looks strawberry-tinted, and she's sporting hot pink for spring! We can even see her (tiny) waist. She gave a shout-out to her crew and to us for sticking with her. Props right back atcha, Judy.
In a smart move, Tam copied Judy's Monday, look, causing Amy to cringe. Lighten up, Amy, Tam looks great. She even went for Judy's hairstyle but made it her own with a right part.
Even before she was back in the studio, Judy had upped her wardrobe game with this lovely Ann Taylor-like outfit. (Anybody remember that chain?). Judy's too highbrow for Ann Taylor, even if it still existed, but the tiny blue blazer and white shell underneath was a good look.
As you know, I rarely mention Amna because her clothes are boooorrrrring. Well, she looks super in red, it turns out. This is from last week, but worth a mention today.
Wow, Rochelle Walenksy.
This space-age number first brought to mind a the blankets runners receive after finishing a marathon: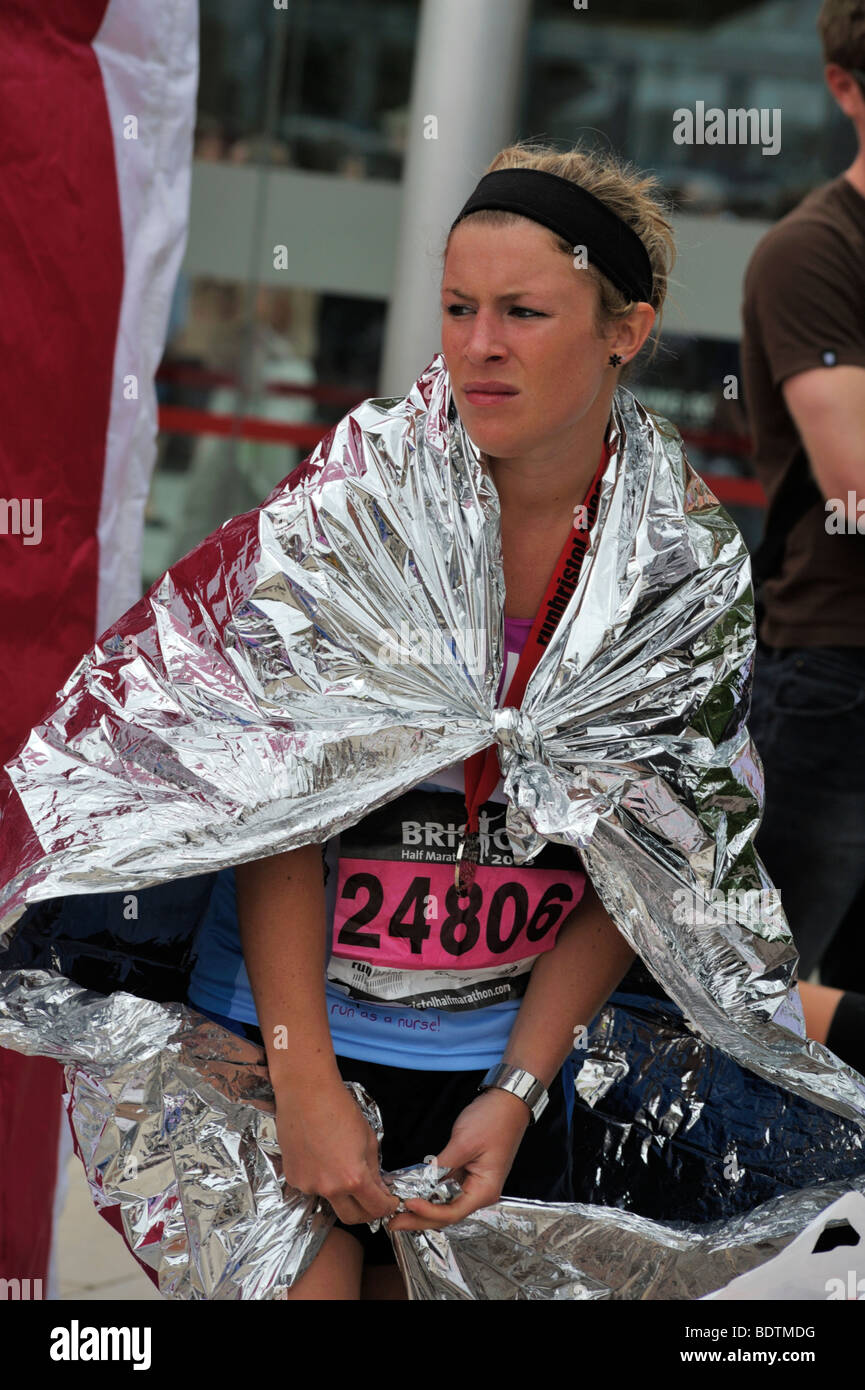 But then I realized her outfit was merely taken out of context. She was going for the sexy martian look. Let's put her back with the rest of the fam:
And for a more or less traditional finish, Tammy Duckworth shamelessly plugged her book, Every Day is a Gift. Barfy title.
Glad Judy is back in the studio!