Yesterday started out as a normal day, with Judy wearing the green dress she had worn on St. Patty's Day. Nice neckline…
…. And Yamiche's fine reporting was recognized as she was named host of Washington Week in Review.
And then things turned scary.
The Carter Center shared a photo of the Bidens visiting with the Carters.
Heartwarming idea, but TERRIFYING in its execution: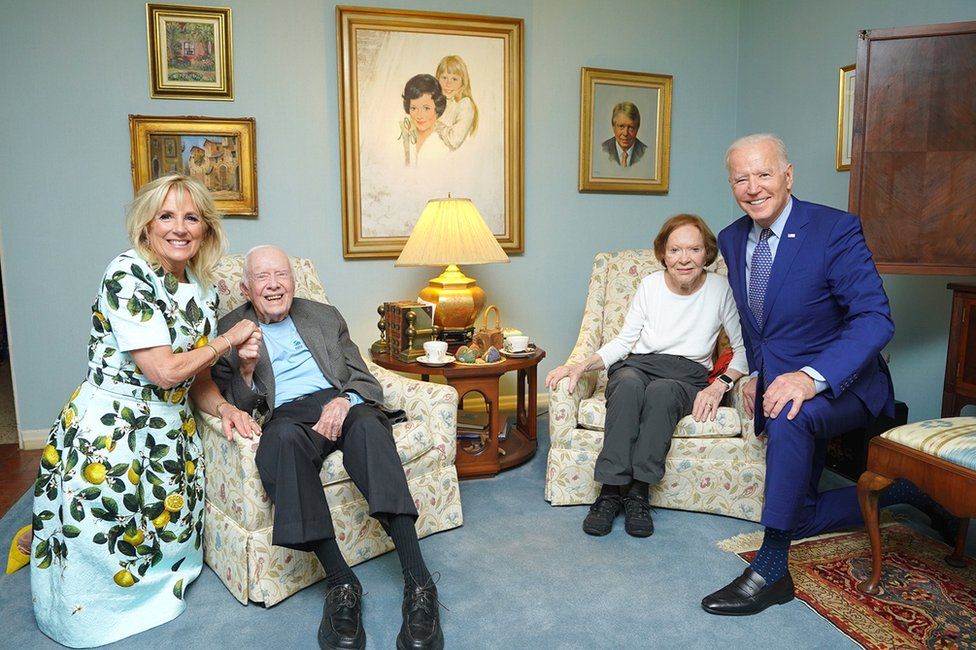 Holy crap!
Watch out, Jimmy and Rosalynn! The Bidens area about to crush you!
This is NOT an edited image, and it quickly turned into a meme. Late night hosts had a field day. Apparently, the room was not large enough for the cameraperson to back up, forcing them to use a fisheye lens.
As I said, yesterday, I prefer JUDY to be mighty, but this should put the lie to concerns about Joe's age and fragility.
See ya next time!